Car Maintenance Services
Owning a car comes with many responsibilities, including taking care of regular maintenance needs. Routine car maintenance ensures your vehicle runs smoothly and lasts longer. Let's discuss some of the most critical routine car maintenance services you should perform regularly to keep your vehicle in good condition.
Regular Oil Changes
Regular oil changes are one of the most crucial maintenance services for your car. Your car's engine requires clean and fresh oil to function correctly. As you drive, the oil in your engine becomes dirty and loses its lubrication properties, which can cause engine damage. Changing your car's oil and oil filter every 3,000 to 5,000 miles is recommended to protect your engine from damage.
Tire Rotations and Balancing
Your vehicle's tires are the only part of your car that makes contact with the road, making them a critical component for your vehicle's safety and performance. Regular tire rotations and balancing are essential maintenance services that help extend your tires' life, improve fuel efficiency, and provide a smoother ride.
Twisted Wrench Auto Repair recommends rotating your tires every 5,000 to 7,000 miles helps to ensure that they wear evenly, and balancing them helps to prevent vibrations and other issues.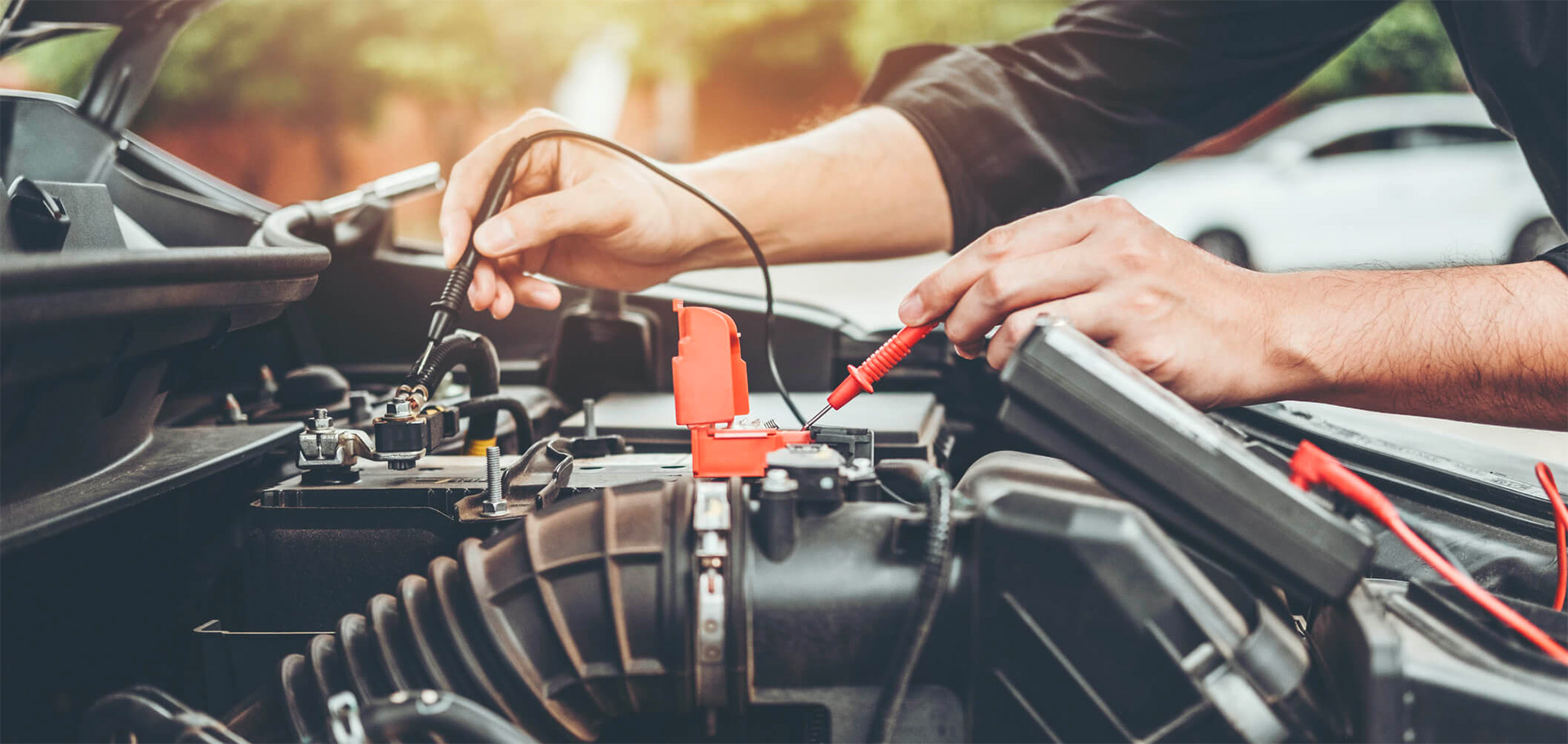 Brake Inspections and Replacements
Brakes are the most important safety features of your car, and it is essential to keep them in good condition. Regular brake inspections and replacements are critical maintenance services that help ensure your vehicle stops when needed.

Brake pads and rotors wear down over time, and if not replaced, can cause serious damage to your vehicle's braking system. Checking your brakes every 6,000 to 7,000 miles and replacing them when necessary is essential for your safety and the safety of others.
Checking and Replacing Air Filters
Your car's air filters are responsible for keeping the air that enters your car's engine clean, and they need to be checked and replaced regularly. Dirty air filters can cause reduced engine performance, decreased fuel efficiency, and can even damage your car's engine. Checking and replacing your air filter every 12,000 to 15,000 miles is recommended to keep your engine running smoothly.
Replacing Spark Plugs
Good spark plugs play a vital role in your car's engine performance and should be checked and replaced regularly. They ignite the fuel in your engine's combustion chamber, and if they become worn or dirty, they can cause misfires, decreased fuel efficiency, and engine damage. We recommend replacing your spark plugs every 30,000 to 50,000 miles is recommended to ensure that your engine runs smoothly and efficiently.
Checking Other Engine Components
Regular engine inspections are essential for catching any issues early and preventing costly repairs down the line. Checking other engine components such as belts, hoses, and fluids are critical maintenance services that help to ensure your vehicle is running correctly.
Checking these components every 6,000 to 7,000 miles can help to identify any issues early on and prevent more significant problems down the line.
Contact Twisted Wrench Garage Today
Routine car maintenance is vital to keep your vehicle running smoothly and extending its lifespan. Regular oil changes, tire rotations and balancing, brake inspections and replacements, checking and replacing air filters, replacing spark plugs, and checking other engine components are all critical maintenance services that should be performed regularly.
By following these routine maintenance tips, you can keep your car in good condition and avoid costly repairs down the line.
Contact Twisted Wrench today @ (303) 927-6862 to discuss and schedule your routine vehicle maintenance plan!