Car AC Repair Shop
We understand the importance of keeping your car's AC functioning properly during hot or humid weather and can quickly diagnose malfunctioning parts.
Twisted Wrench offers AC repair, service, replacement, recharge, compressors, and more for entire automotive AC systems, including heating, cooling, and air exhaust filters. With Twisted Wrench Auto Repair near you with AC system repair, it's easy to find help when needed.
Our technicians are skilled at analyzing the specific needs of your car's system to provide cost-effective repair solutions. And while we will strive to offer you fast service that restores your AC as quickly as possible, we are committed to never cutting corners to keep you safe on the roads throughout changing weather conditions.
Car Air Conditioning Inspections
Maintaining a comfortable environment inside your vehicle is important for your car's everyday usability and enjoyment. To make sure your vehicle's air conditioning system is working at peak performance, it is essential to get regular checkups and maintenance.
Many automotive service centers, such as Twisted Wrench, allow a qualified technician to inspect your car's air conditioning system to verify the levels and components are in good working order. We can inspect everything from the temperature control, fan speed, drier, condenser, and cooling fans.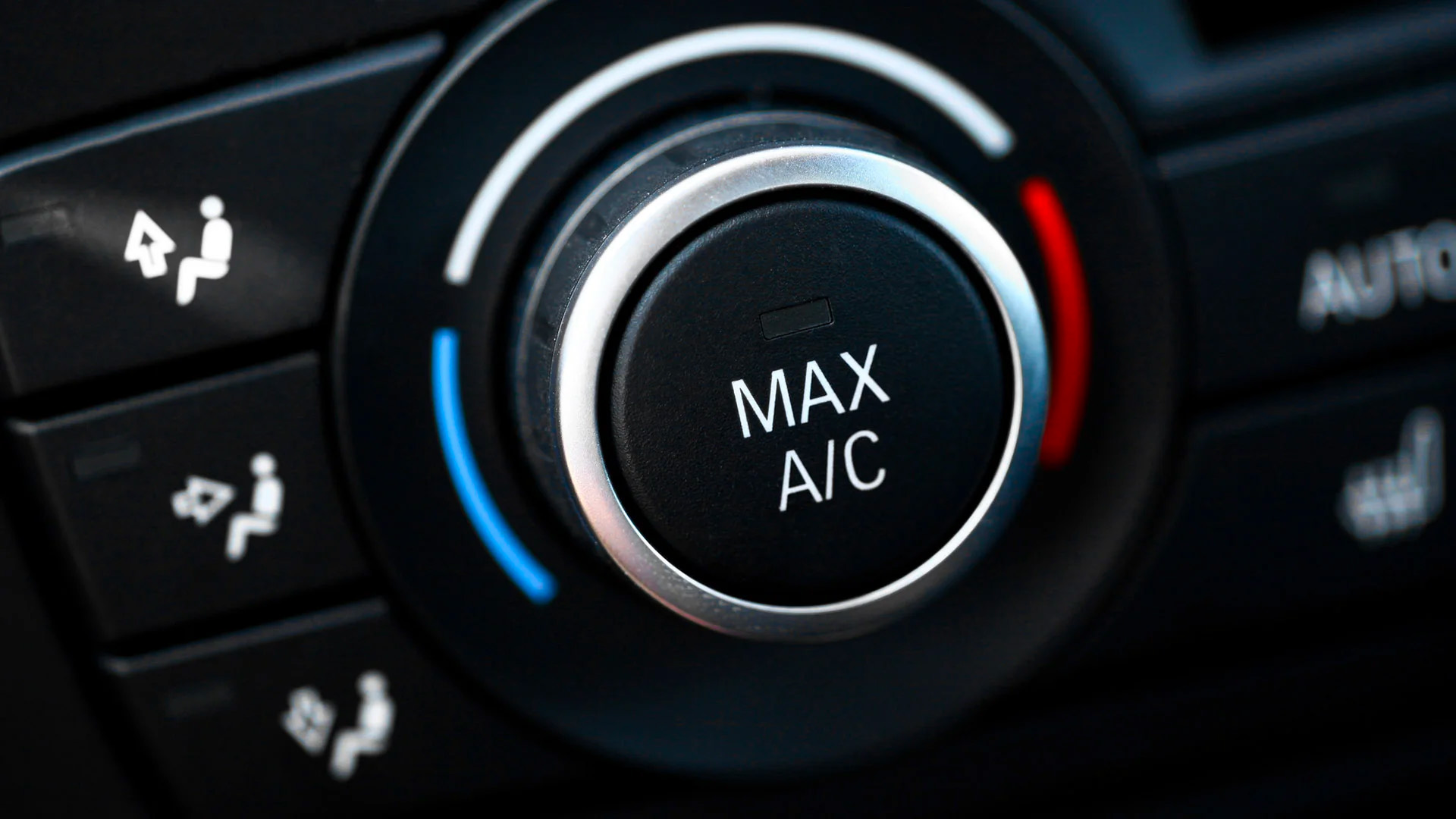 Auto AC Recharging
Hot weather can become unbearable when your car's air conditioning system starts to malfunction. You'll need a car AC recharge service to replenish the refrigerant in your system and bring it back up to the manufacturer's specifications. This might be as simple as recharging the refrigerant or there may be additional underlying issues that need to be addressed as well.

Twisted Wrench offers a comprehensive air conditioning recharge service, which includes an initial inspection of the A/C system right through to repair if necessary. Our trained technicians always start with a thorough examination before diagnosing any problems, we also can use fluorescent dye to identify any possible leaks in the system before topping up the refrigerant levels and pressure. This helps prevent further damage from occurring and keeps your car cool throughout those hot summer days!
What is the recommended frequency for checking the AC in a car?
Regular maintenance of your car's air conditioning system is essential for its longevity and efficient performance. Your vehicle manual should have a recommended service schedule for climate control systems, and you should follow these instructions to ensure that everything is working at its optimum capacity.
If you are unsure or unable to find any specific guidance regarding the frequency of your AC checks, a reliable rule of thumb would be to check your air conditioner annually or prior to the start of summer. Alternatively, your local Twisted Wrench technician can provide assistance with diagnosing any issues before it becomes a costly problem.
One more great reason why Twisted Wrench is such a valuable part of regular car maintenance is our courtesy check services which includes an inspection of the cooling system. These inspections allow mechanics to swiftly identify potential complications before they cause significant damage or require expensive repair services.
The knowledge offered by these technicians helps drivers make informed decisions about their vehicles and stay in charge of longer-term budgeting when it comes to maintaining their family's cars in peak condition.
My Car's AC is Producing Hot Air
When your car's air conditioner blows hot air, it can be extremely uncomfortable and equally frustrating. There are a few common reasons why your car AC is blowing hot air:
Refrigerant levels could be low.
Airflow could be blocked.
One of the system's parts may be broken or worn out.
Having diminished refrigerant levels due to an AC leak can cause the unit's cooling power to decrease dramatically. As a result, warm air will blow through the vents instead of cool air. Likewise, if a blockage between the compressor and condenser prevents enough air from entering the unit, then cool air will not reach your cabin either.
Additionally, when any of the pieces in your car's AC system, such as its compressor, AC clutch, evaporator, and blower, become worn out or broken over time, this can obstruct airflow throughout the entire system and lead to warm air in the interior.
An expert should inspect any components involved with cooling and diagnose whether further repairs are needed to keep you cruising in comfort with properly functioning AC again.
4 Belt-Related Signs of the Need for Automobile AC Repair in Golden
The belt is one of the simplest parts of a vehicle's air conditioning system, but it is a vital one. The AC belt connects the engine's crankshaft and the AC's compressor clutch, which turns the compressor when the engine is on. As with most belts, the AC belt is either serpentine or a V-belt. Whichever belt type a vehicle has, when the belt fails, it will display certain symptoms that alert the vehicle owner of the need for Automobile AC Repair Golden.
Squealing Noises When AC is Turned On
An obvious sign of the need for Golden Auto AC Repair occurs when the belt produces a screeching or squealing noise as the air conditioner is switched on. While a loose belt can make noise, in most cases, it is due to wear which keeps the belt from properly gripping pulleys. A high-pitched squeal is a reliable indicator that Car AC Repair Golden is necessary.
A Cracked AC Belt
Another visual indicator of an urgent need for Golden Auto AC Repair is cracks in the belt. The longer it's been since the belt was changed, the more wear it has suffered, and wear will eventually cause cracking and dryness. Old belts won't grip AC pulleys properly, and they're more likely to break than newer belts are. If a belt is cracked and worn, it should be replaced as soon as possible.
A Broken Belt
Another sign of imminent AC failure is a broken belt. An old belt may snap due to wear and tear, and the signs of a broken belt are readily apparent. An AC with a broken belt will not work when turned on, and a visual inspection should identify the need for belt replacement.
A Non-Functional Defroster
A less common symptom of belt failure happens when the windshield defroster stops working. A vehicle's defroster is linked to its AC system, and the compressor must work properly for it to function. If the belt slips or snaps, neither the defroster nor the compressor will work.
While the air conditioner's belt is a simple part, it is critical to the proper function of the system. If a driver suspects issues with the AC belt, they should bring the car in for Automobile AC Repair Golden as soon as possible.